Each year The Salvation Army provides 56 million meals to those who are facing the threat of food insecurity.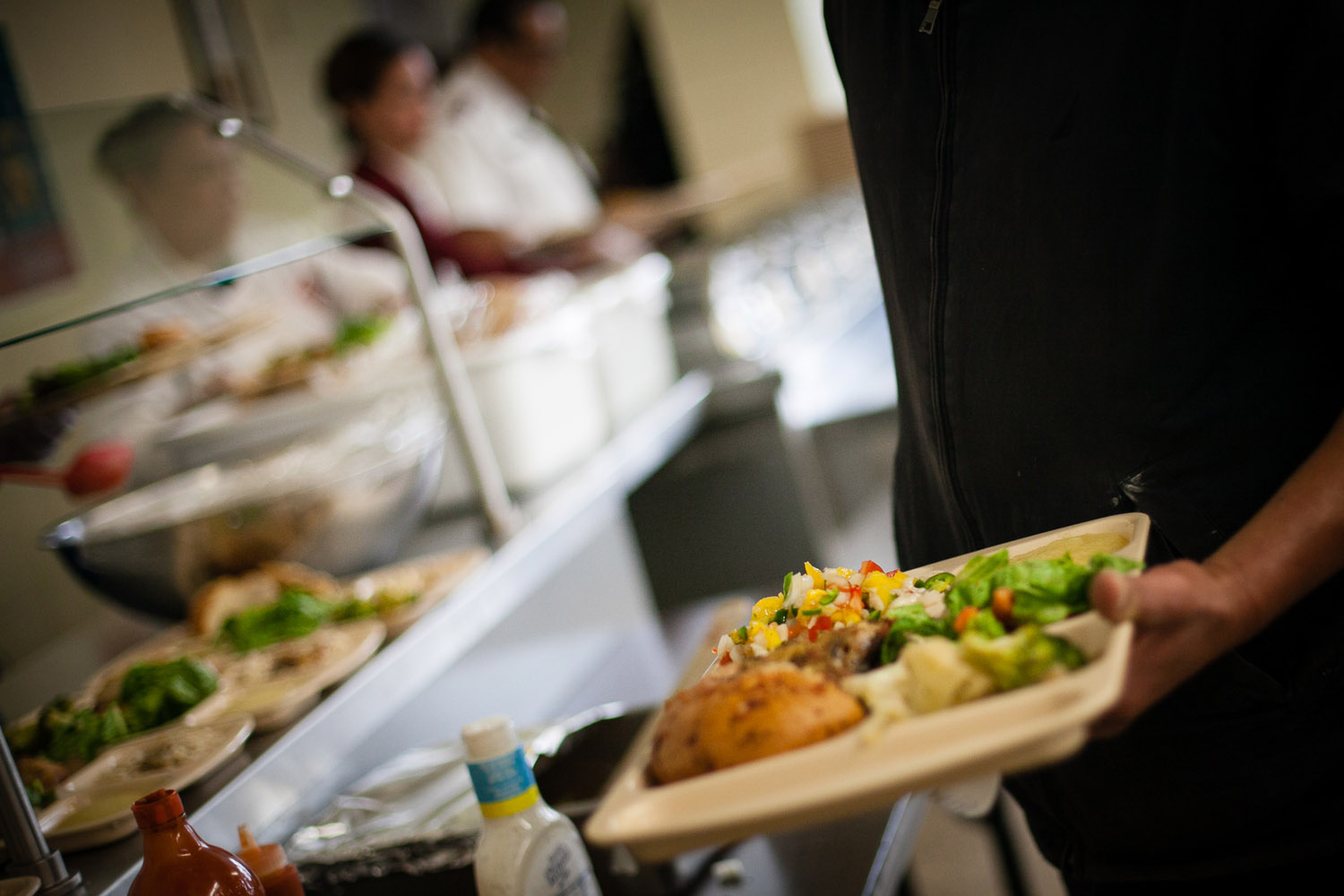 Food Pantries
By offering access to free, fresh produce and canned goods, we provide valuable meal supplementation while helping those in need maintain their independence and dignity.
Meal Programs
From sit-down meals that provide nutritious food and valuable human interaction, to mobile meals that deliver much-needed sustenance to those who cannot reach a food distribution center, we ensure that the most vulnerable members of society do not go hungry.
---
Redding Social Services Programs
2691 Larkspur Ln, Redding, CA 96002
530-222-2207
Enrollment Requirements
Valid picture ID for all persons over 18 years old. Proof of Income (Pay stub, bank statement, passport to services or notice of action, award letter, etc). Verification of address (rent receipt, rental agreement or utility bill in your name).
 
Food Pantry Hours
Tuesdays & Thursdays 9 am - 11:30 am
Project Stay In Your Home - Rental Assistance
Mondays & Wednesdays 9 am - 11:30 am (1st interview call backs)
Learn more by visiting this link.
Shares
Mondays, Tuesdays, & Wednesdays from 1 pm - 2 pm
R.E.A.C.H. Program
The Salvation Army serves local PG&E customers through the REACH Program, which is administered by Dollar Energy Fund. This program assists eligible utility customers with their Pacific Gas and Electric bills. Customers may be eligible to receive a one-time grant that is applied directly to their utility bill for services that are in threat of termination. Please call 530-222-2207 to schedule an appointment. All appointments will be scheduled for either Wednesdays from 11:00 am to 12:00 pm or Thurs from 1:00 pm to 2:00 pm. Walk ins will not be accepted.
Clothing Vouchers
Clients may qualify for clothing vouchers once every six months. This service is available Mondays, Tuesdays, and Wednesdays from 1:00 pm to 2:00 pm
Holiday Assistance
Thanksgiving and Christmas Food Baskets and Angel Tree Gifts registration take place around the end of October at the Redding Corps. Please call (530) 222-2207 for dates, times and requirements.
Angel Tree Gift registration is only available for the month of October
Thanksgiving and Christmas Food Baskets registration to take place around the end of October