Poverty doesn't have to be permanent. The Salvation Army helps those in need to overcome poverty through a variety of programs.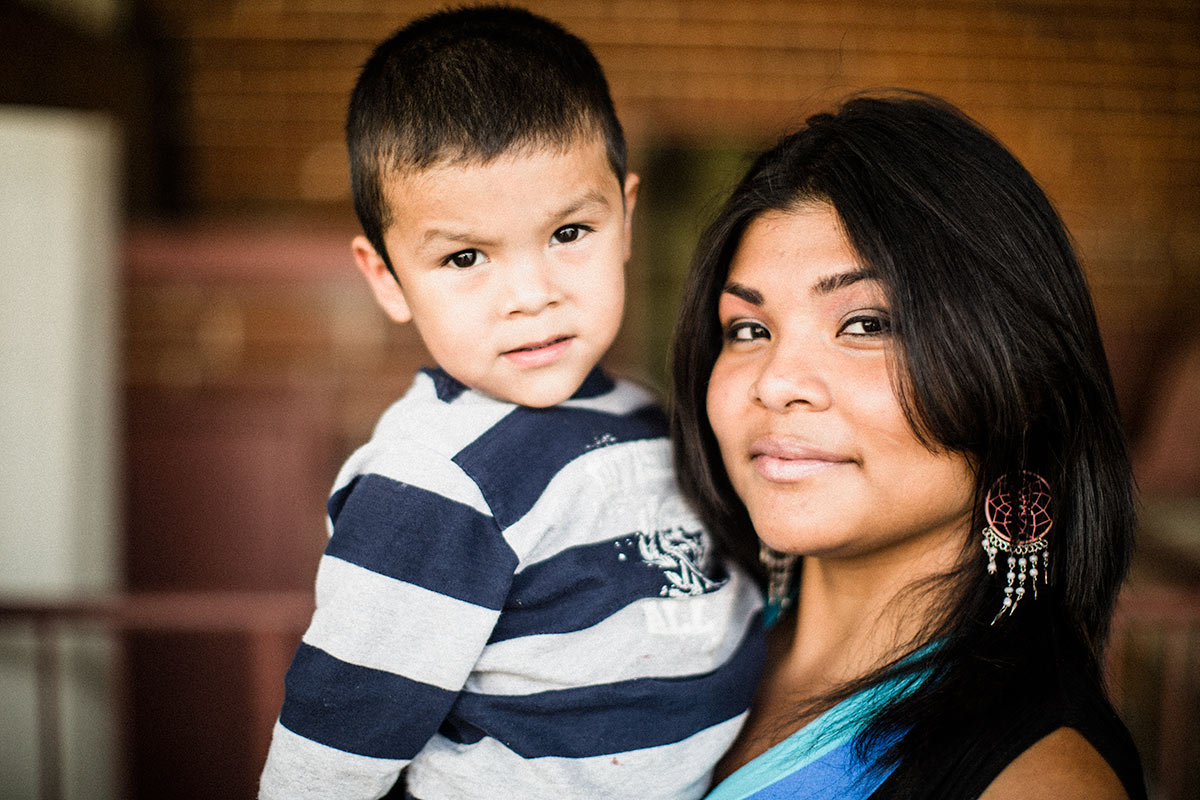 Shelter
Housing insecurity and prolonged poverty are strongly linked, and that's why we work to provide short and long-term housing assistance to displaced families and individuals. The Salvation Army offers many programs that offer refuge to struggling men, women, children and families ? from overnight and emergency shelters for those finding themselves homeless for the first time to transitional living centers that help rebuild lives.
Meal Assistance
Many families and individuals facing poverty often must make the painful choice heating and eating - that is, they must decide whether they'll pay their bills or pay for food. Without sufficient funds, many are forced to go without a warm, nutritious meal in order to keep a roof over their head.
Bill Pay Assistance
We help struggling families and individuals avoid falling into the cycle of crisis by supplementing their income with utility, rent and other vital payments. This assistance often becomes the difference between shelter and eviction, between maintaining honest work and selling drugs or services for money, and between keeping kids in one place and moving them out of their home and onto the streets.
Employment Assistance
As part of our comprehensive approach to helping families and individuals overcome poverty, we offer educational resources, career coaching and job placement opportunities to assist those in need secure stable and gainful employment.
---
Redding Social Services Programs
Our social services office is open from 9 am to 11:30 am on Mondays, Wednesdays, and Thursdays by appointment only. We are closed Tuesday and Friday.
Enrollment Requirements
Valid picture ID for all persons over 18 years old and social security cards for all family members. Proof of Income (Pay stub, bank statement, passport to services or notice of action, award letter, etc). Verification of address (rent receipt, rental agreement or utility bill in your name).
 
Food Pantry Hours
Monday / Wednesday / Thursday
9 am to 11:30 am
 
Utility Assistance Requirements

By appointment only.
The REACH program provides aid to those facing utility shut-off from PG&E. The SHARES program is available to utility customers of city of Shasta Lake who are past due or have received a shut-off notice. To apply you must bring the most current shut-off or late notice, photo ID for all adults residing in the household, social security cards for all members of the household, verification of all income in the household, and proof of address. Utility assistance is provided on an appointment basis after you have been pre-screened over the phone for preliminary qualification. At this time we are not able to offer assistance with utility bills for the City of Redding. If you have a shut-off notice from the City of Redding you need to contact them directly at (530) 339-7200 and ask to speak with someone in financial assistance.
 
Holiday Assistance
Thanksgiving and Christmas Food Baskets and Angel Tree Gifts registration is now taking place at the Redding Corps. Please call (530) 222-2207 for dates, times and requirements.